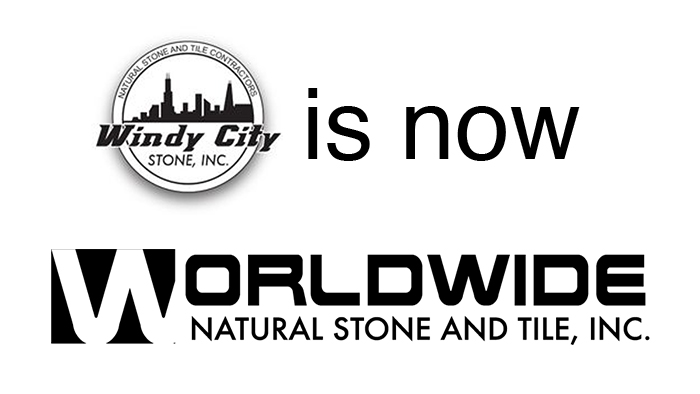 21 May

Windy City Stone Rebrands to Worldwide Natural Stone and Tile

Effective May 21, 2018, we are excited to announce that we are changing our name from Windy City Stone, Inc to:

Worldwide Natural Stone and Tile, Inc.

Our new name reflects our worldwide network of stone and tile products that our clients have learned to expect. Our operation today has expanded to serve areas nationwide and includes products from around the world. The company will continue to operate in its current structure and all contacts will remain the same

What you will see:
New Worldwide Natural Stone and Tile, Inc. Logo
New Website www.worldwidestoneandtile.com
New Social Media Accounts (Facebook, Twitter and LinkedIn)
Other than these visible changes, there is no change in any other part of the company. We will continue to operate as is under the new company name.
We'd also love your help! Please share our news on your social media today!
Our Social Media Channels:
Facebook: facebook.com/worldwidestoneandtile
Twitter: @WorldwideStone
LinkedIn: @WorldwideStone